punya la bnyk mnde berlaku...diri pun jd motivated, jus that things are going way too fast when lots are saying that the hols is to slow and boring...
sesetengah orang kata, kita xmahu kegagalan, kita hanya mahu kejayaan. this makes the road opposite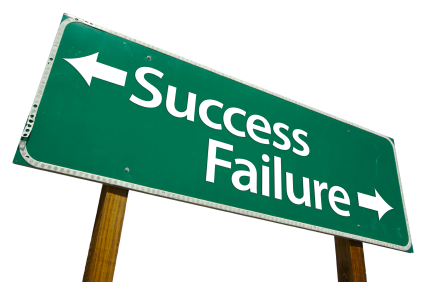 cam nk g utara ngn selatan.klu pusing satu dunia baru lh jumpa...people like this are people who hardly accepts failure...
sedangkan kegagalan itu merupakan lumrah kehidupan. find me someone who has never failed, at least he must have fallen down while trying to walk
bak kata cartoon kat disney channel tu "every failure is a success"
meh tgk gambar2 ni. perhaps it'll help u a bit
dalam bentuk cawan tu.cool ayte~
ataupun yg ni. a bit cliche though~
tangga kearah kejayaan yg ada kegagalan. it states there that it's a paradox
tp apa2 pun, the idea is simple. buat yang terbaik and hope for the best. Pintalah pada Allah, and trust in Him on everything. Jgn putus harapan and don't be sad. kerana apa yg berlaku itu adalah yg terbaik and it comes from the Best of Best, God Himself.
ada org kata, saya xfhm perasaan itu cz i succeeded. satu sudut, ye betul but on the other hand, i too had my time. tatkala saya menerima berita kejayaan, my friends are having a hard time out there. macam mana nk jd epi, if part of u is suffering. kawan bukan lh buat maen2, but rarely people understand the share of mind between friends.
jadi~~~~~~~~~~
keep ur heads up high
dan teruskan perjalanan
dun forget ur past
sbb itulah yg membuatkan anda seperti hari ini
never feel lonely
kerna jika bukan saya, Allah masih ada
and never regret
sbb penyesalan hanya akan membawa ke jalan buntu
last but not least...penutup bicara
"life is not meant to be fun, it is meant to be enjoyed"